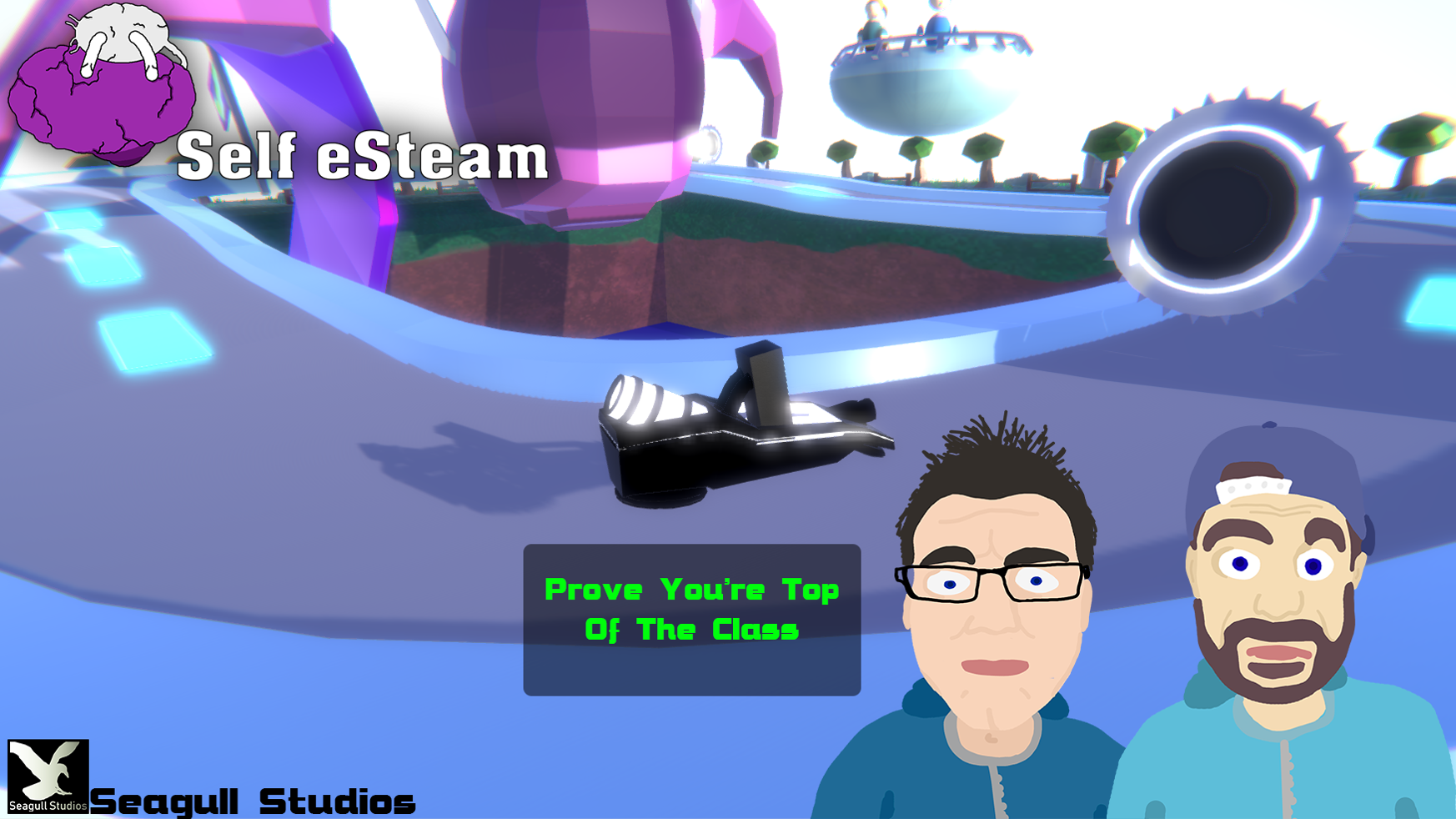 Self-eSteam
Self-eSteam is an extended metaphor that focuses upon the hardships of college life - more specifically the stress of deadlines and such as well as the pressure to perform. As college students ourselves, we wanted to reinforce this consensus that college is as much of a mental struggle as it is a learning experience as traditional exams become more and more notorious for their effects on mental health.
Our story focuses on John Taggert: a college student who studies game design. Taggert really struggles with his mental health and is constantly drained because of it. Unbeknownst to Taggert, the characters he had been creating for his college projects to go in his games were coping mechanisms as each of them represented something he didn't know he had.
Whilst Taggert was passed out from exhaustion, his very own character creations – possessing the qualities he needed to defeat the parasitic self-doubt – had manifested themselves within his brain and imagination to tackle this threat head on. Should they be successful, Taggert will realize that he was wrong to ever doubt himself as the very characters he had deemed not good enough were not only good enough to save him but were good enough to make it to Steam. On the other hand, should they fail, John's hopes and dreams are at extreme risk of being put to one side and scrapped much like a lot of his projects. Only one person can truly change this: you!
This game was submitted for the YGD Game Making Award 2018 and was unfortunately unsuccessful at nomination. However, I remain proud of this game as Nath and I created this game within two months despite having college projects on top of it. I wrote the story up myself and programmed everything myself too. I feel like this game has the potential to be so much more but - after the BAFTA competition - this project was put on hold so we can focus on college projects as well as our submission for the YGD Game Making Award 2019.

*THERE WILL BE NUMEROUS BUGS IN THIS GAME AS IT IS ON HOLD AND IS IN AN UNFINISHED STATE*
Credits
Luke McFarlane - Programming & Story
Nathan Richardson - 3D Modelling, Level Design & Music
Matthew Dickson - Some 3D Modelling
Install instructions
Works best with a PS4 controller